Welcome to The Tiny Trove
The treasure trove for handcrafted Play Dough and sensory play for tiny hands!
Handmade using only edible ingredients, The Tiny Trove offers play dough that is 100% non-toxic and safe for curious little ones who are at their sensorimotor stages, who loves to taste anything they could get their hands on! Parents and teachers alike will find these a great idea for party favours or for young children who love to explore and engage in imaginative play with their hands, useful for developing fine motor skills. Breathing a breath of fresh air into imaginative play, The Tiny Trove sells a wide range of creative customised play dough sets, perfect for daily play or as gifts.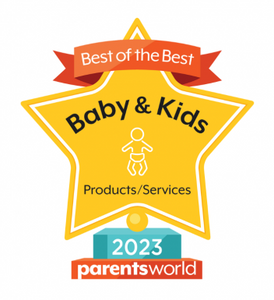 Parents World Award Winner
Best of the Best Baby & Kids Products/Services Awards Year 2023
Best in Creative Thematic Party Packs and Kits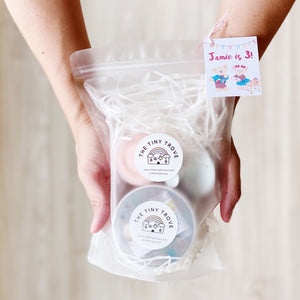 Party Favours
Bring creative fun and excitement to your little one's party with our Play Dough party packs!
SHOP NOW
Biodegradable Glitters Playdough
Have some sparkling fun with our handcrafted non-toxic playdough sprinkled with biodegradable glitters!
SHOP NOW
As featured In